Cutting Coolant Purification Equipment (Oil Skimmer)
BEST-1

認證
Compared to general coolant oil separators and skimmers, unit BEST-1 oil water separator machine has multifunctionally included filtration, oil skimming, sterilization of bacteria, and pH value monitoring. BEST-1 is permanently efficient to maintain the fluid quality, prevent rancidity, extends fluid lifespan and recovers fluid purity.
Why do we include the Ozone Purifier?
The anaerobic bacteria that grows in the contaminated coolant is the main reason that leads to fluid rancidity and foul odor.
We have more than 10 years of technical experience in providing solutions to metalworking fluids, and we have observed that most filtration systems only have one simple function to filter the tramp oil. Though the oil's removed, the coolant will still soon become rancid again. To find out the reason, we have worked on tests and realized the cause is the rapid growth of the bacteria and the micro contaminants that are not being treated.
Therefore, we include the ozone purifier to eliminate and minimize the growth of bacteria and purify the foul odor so it can effectively extend the lifetime of coolant and makes it reusable with much less replacement.
BEST-1 unit gives the most optimal performance when it is applied daily, as it will permanently keep coolant fluid of machinery and CNC machine tool in best state in order to achieve a sustainable and green working environment.
Our product is to conform to ESG sustainable development goals, realize ESG's circular economy, be environmentally friendly, and reduce carbon tariffs.
Filtering particulates max. 0.4mm
Separating tramp oil in minimal moisture
Sterilizing contaminants with ozone purifier
Monitoring pH value
No consumables
Low maintenance
Modularized parts and light weight
Energy saving and green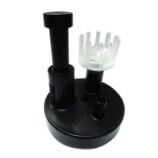 Step 1

Oil collector – sucks in coolant and tramp oil from CNC machine tank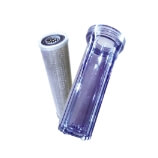 Step 2

Filter set - filters impurities and contaminants in the coolant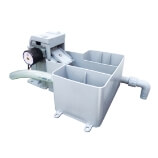 Step 3

Remove the slideway oil and foreign matter oil, achieve oil-water separation quickly and completely and reduce the water content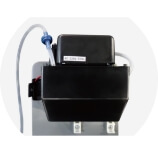 Step 4

Ozone purifier - eliminates bacteria, molds, or yeasts and purifies foul odor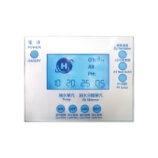 Step 5

Control panel - automated settings to coordinate actions and intervals of suction, separation, skimming, and ozone generating process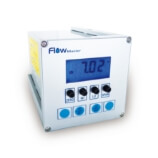 Step 6

pH detection – automatically detects pH value
Model
BEST-1
Machine Size(L*W*H)
520*410*880mm
Storing Capacity
35L
N.W.
45kg
Power
Single Phase.220V/110VAC
50/60HZ 0.042Kw
Power Consumption
consumption of 1 KWH of electricity in 24 hours
Suction Capacity
10-30 Lit. /Minute
Capacity of lonic Generator
500mg /hr
(produce 500mg of ozone per hour)
Annual Return & Efficiency