Mini oil skimmer
Best-Mini

認證
This unit provides functions of basic filtration and tramp oil skimming. Compared to general oil skimmers, model BEST-MINI can tackle with higher amount of waste oil and cutting fluid, while handling adequate capacity, it is surprisingly compact for users to install handily. This unit can be immediately activated with air source plugged from the CNC equipment or by connecting to an air compressor, and there is no consumable required.
BEST-MINI unit can be upgraded flexibly by adding the optional accessories including ozone purifier, control panel, and the oil removal device to achieve finer performance of oil-water separation, contaminants elimination, and fluid purification.
Our product is to conform to ESG sustainable development goals, realize ESG's circular economy, be environmentally friendly, and reduce carbon tariffs.
Coolant tramp oil separation
Economical
No consumables and Low maintenance
Air driven, weight of 29KG only
Flexible upgrade with optional parts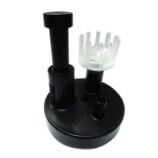 Step 1

Oil collector – sucks in coolant and tramp oil from CNC machine tank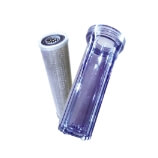 Step 2

Filter set - filters impurities and contaminants in the coolant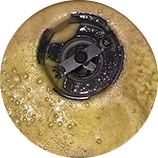 Step 3

Skimming apparatus – oil water separation and oil skimming process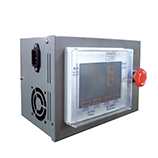 Control Panel

The action and stop time can be set so that the cutting fluid will stand and the foreign body oil will float and can be removed. Power supply capacity 110V/220V.AC 60/50Hz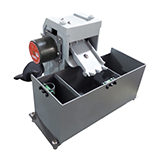 Oil Removal Device

Dredge out the inner tank oil slick to the waste oil tank for separation again to reduce the moisture content.
(This optional part must be purchased together with the control panel.)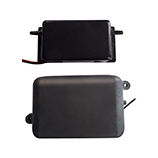 Ozone Device

Ozone has the effect of sterilization, deodorization, etc., and can effectively improve the odor of the cutting fluid.
(This optional part must be purchased together with the control panel.)
All Optional Parts Fully Installed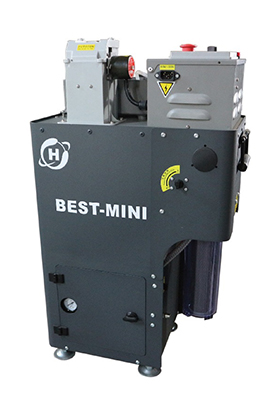 Best-Mini is more suitable to customers who are new to using coolant oil separation systems or oil skimmers. There are two customization forms of this model. It can either be assembled in the simple type without any optional features and will perform as a basic oil skimmer, or, it can also be assembled with only 1, 2, or all complete features that are listed above.
The optional features can also be added at any time in the future, and the installation steps will be guided and easy to follow.
| | |
| --- | --- |
| Model | BEST-MINI |
| Machine Size(L*W*H) | 530*350*640mm |
| Storing Capacity | 16L |
| Net Weight | 29kg |
| Pump Start Pressure | 3 KG |
| Suction Capacity | 10-30 Lit. /Minute |