Medical Parts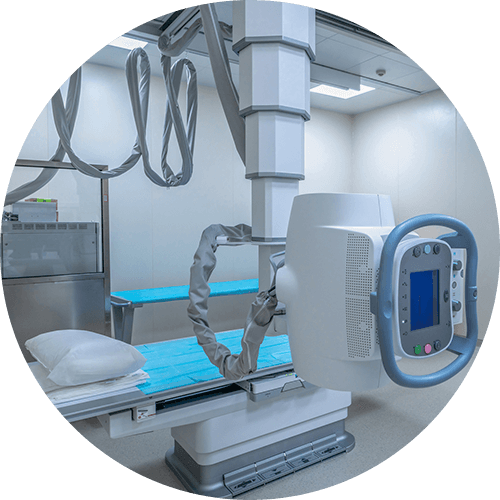 The Required Standards for Machining Medical Parts

Since the outbreak of covid-19 pandemic, the medical manufacturing industry started to face a tremendous change as medical supplies like masks and respirators were at their highest while manufacturers have to cope with the struggles of lack of materials, shipping delays and labor shortage. The medical industry is known for its high demand of perfection, giving no tolerance for errors. A small error in a medical part can lead to severe health issues and put human lives in danger. Thus, manufacturers and machinists from medical industry are expected with disciplined profession and expertise in order to produce parts of high quality and high precision standards.
Coolant Quality Decides the Fineness of Medical Parts
CNC machining can create various medical parts that are commonly used in our daily lives including bodily implants, tools used in surgical instruments such as surgical scissors, cutters, and components used in complex equipment such as MRI scanners and X-ray machines. To accommodate demands of tight tolerances and high precision measurements for medical parts, metalworking process such as CNC lathe, CNC milling or router is helpful to produce these parts faster and efficiently. Along with machining process, the quality of the applied cutting fluids and how effectively these cutting oils are maintained would play crucial roles to ensure the success of product fineness.
Superlative Tramp Oil Separators for Metalworking Fluids
Water-based coolants are the most common type of metalworking fluids used in medical machining shops while manufacturing medical parts. A key factor that usually occurs to bring down the quality of machined medical parts is the rancid condition of the applied coolants. The source of unwanted contaminants may come from the coating of the raw stock materials or lubricants used for linear and rotary components in machine tools. These contaminants will mix with cutting fluids and form tramp oils, leading to emulsification over time. As a result, a variety of problems that comprises decreased coolant life, foul odor, issues of concentration, higher possibility of tool wear, high cost of wastewater disposal would happen. Therefore, acquiring the suitable coolant filtration equipment to maintain and extend the coolant life by properly separating coolant oil and removing contaminating particles is essential for medical parts manufacturers.
HCFENG Foodie Sump Cleaner and BEST-1 Cutting Oil Separator
The Chips and Sludge Removal - model Foodie and the Coolant Purification System - model BEST-1 provide together all-in-one solution by developing modular-based suction & purification treatment in simply 2 steps.
Step-1: Tips of Applying Module FOODIE: Specialized wet vacuum suction device to separate settled solids, metal chips, sludge and fines from the cooling fluid tank, specifically the water-miscible or neat oil-based grease within 5 minutes through suction pipe connected to the air-pump system.
Step-2: Tips of Applying Module BEST-1: providing automatic filtration for oil & wastewater and functions as separator to help you keep the balance for concentration & pH value in metalworking CNC machine, it also comes with an ecological purifying Ozone generator designed to eliminate contamination caused by oxidation.
With the help of cutting oil filtration systems supplied by HCFENG, users will achieve reduced incidences for bacterial growth in the coolant, nothing foreign is allowed into the system and way oil is monitored and removed regularly. Inquire us and let us assist you to support you with the right coolant tramp oil separators and filtering devices that truly meet your demands of high quality made medical parts with boosted productivity and much less replacement cost, labor and time for coolant maintenance required.