Weekly Demo - BEST-1 Coolant Purification Machine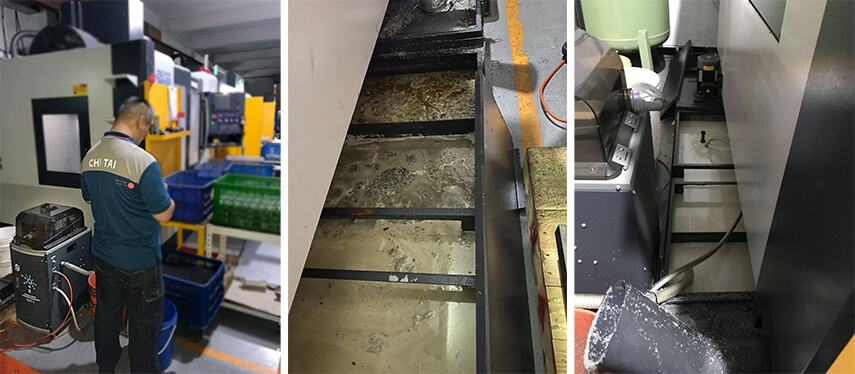 The rust inhibitor oil and way lube oil flow into coolant sumps, thickening the surface tramp which allows the anaerobic bacteria to propagate in multiples. Without correct coolant management, the contamination and emulsification of the oil will just speed up, leading to costly replacement and terrible disposal charge.
Connecting to a BEST-1 coolant purification machine, your coolant tank will be automatically monitored and managed 24/7 from filtration, separation to Ozone sterilization.